Trumpet Studio
Upcoming Performances


2010

May 22
Recital with Sheila Bristow
May 8-10
Northwest Sinfonietta
Apr 17-18
Bellevue Philharmonic at Meydenbauer
Mar 25-27
Heartsong of Charging Elk northwest tour
Mar 20-21
Bellevue Philharmonic at Meydenbauer
Mar 5
Leipzig Succession, Concerto Baroque at Mercer Island Presbyterian Church
Feb 12-14
Northwest Sinfonietta
Jan 22
Impressions Heard: The Golden Trumpet, St. Stephen Episcopal Church, Laurelhurst; Cristina Valdes, piano
Jan 16
Impressions Heard: The Golden Trumpet, Tacoma Museum of Art, with Cristina Valdes, piano

2009

Dec 12-20
Nutcracker, Pantages Theater, Tacoma
Dec 20
Messiah, Bellevue Philharmonic
Nov 15
Tacoma Symphony
Dec 6
Sounds of the Season, Tacoma Symphony
Pantages Theater, Tacoma
Nov 21-22
Tacoma Symphony
Nov 13-15
Northwest Sinfonietta
Nov 14
Peaceable Lane at Flotation Device, Purdy
Oct 23-24
Tacoma Symphony
Nov 7-8
Bellevue Philharmonic
Sept. 11
Jacobsen Series, Schneebeck Concert Hall
At home in a wide variety of styles my experience ranges from playing lead in West Side Story to performing Bach's Magnificat on a valveless natural trumpet. I have played with numerous ensembles through out the Pacific Northwest including the Seattle Symphony Orchestra, the Seattle Opera and the 5th Avenue Theatre; currently I am a member of the Northwest Sinfonietta, Tacoma Symphony Orchestra, Bellevue Philharmonic, Seattle Trumpet Consort, Concerto Baroque and the cover band, Peaceable Lane.
A keen advocate of contemporary music, I have participated in numerous local and world premieres including works by composers such as
John Harbison, Michael Colgrass, Stuart Dempster, John Huggler, Michael Weinstein, Eric Chasalow, John McDonald, Marti Epstein and Allen Anderson among others. I was a founding member of the Warebrook Contemporary Music Festival in northern Vermont.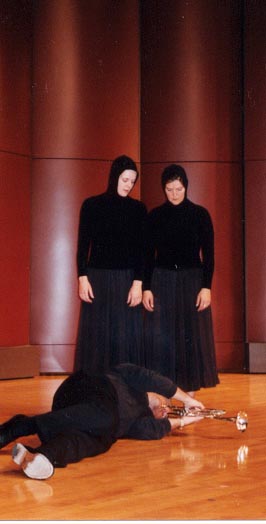 The Eagle by Eric Nielson
choreography by Victoria Anderson 2000
Sound Clips


Georg Philiip Telemann:
Nach Finsternis.
performed on natural trumpet
Episcopal Church of the Redeemer
Kenmore, WA. November 24, 2007.
(live performance.)


Tower of Power
covered by Peaceable Lane
Diggin' On James Brown
Dawsons Tavern
September 22, 2007
(live performance)


Ellen Taafe Zwillich:
Concerto for Trumpet and Five Players.
Brechemin Auditorium
University of Washington, Seattle, WA
February 24, 2007.
(live performance.)


Petr Eben:
Blue Window for trumpet and organ.
November 2, 2003.
(live performance.)


Petr Eben:
Golden Window for trumpet and organ.
November 2, 2003.
(live performance.)


Girolamo Fantini
Sonata detta del Vitelli
performed on natural trumpet
October 6, 2002.
(live performance.)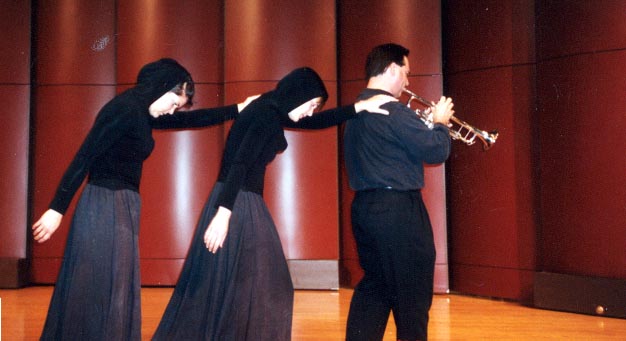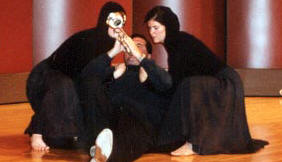 "Judson Scott, trumpet, performed brilliantly throughout."
Jen Graves, News Tribune
Judson Scott performed miracles on the trumpet.
Carol Winfield, Newport Daily Express
. . . performed by Jay Scott with real flair.
Dan Wolfe, Shelburne News